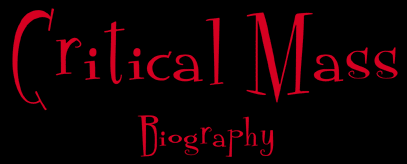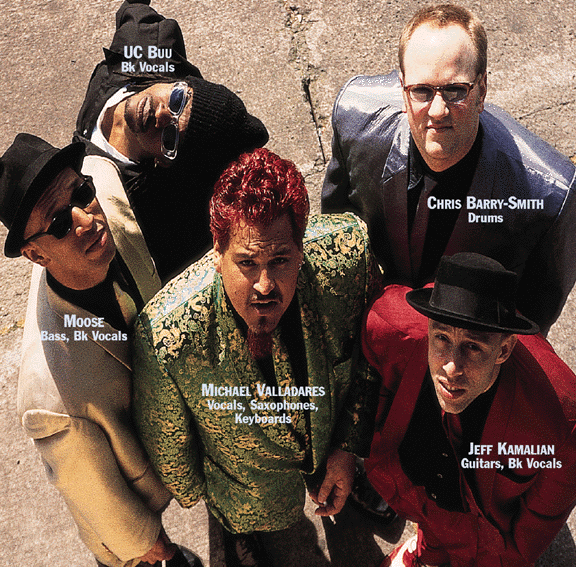 CRITICAL MASS was formed in 1992 in the San Francisco Bay area. Before that, the members had played in various bands over the prior decade, including THE NOISE, BASIC RADIO, JFK, MISSING LINK, CHILL FACTOR and ELEPHANT MEN.
CRITICAL MASS has played shows with The Skatellites, Reel Big Fish, Save Ferris, Less Than Jake, Bow Wow Wow, The Toasters, The Untouchables, Dave Wakeling, The Skeletones, Let's Go Bowling, Jump With Joey, The Scofflaws, Big Bad Voodoo Daddy and countless others.
CRITICAL MASS won Best Ska group at the 1998 Wammies, a 1998 California Music Awards (Bammie) Nomination for Outstanding Ska Artist (as well as performing at the Awards show), and The 1996 TicketMaster National Showcase; CRITICAL MASS participated in SF03, The Ska Against Racism Tour, Skandal Night Ska Festival; The Fillmore Sessions (live webcast), The Folsom Street fair, Bay to Breakers, Making Waves-San Francisco Music Day Celebration, Berkeley Beer & Wine Festival, KTVU's Live broadcast from Planet Hollywood, "Mornings on 2", "Sunday Nights with James Gabbert" on WB20, San Francisco and "Locals Only" shown on Fox, WB and ABC. They have also performed at benefits for worthy causes such as the World AIDS Day Benefit, Prop 215 Medical Marijuana Benefit at the Cannibus Buyers Club-S.F., Berkeley Needle Exchange Benefit (NEED), Berkeley High School Music Dept. Benefit, The Dave Nadel Memorial Benefit for the Ashkenaz, Earth Day Concert, the Outdoor Connection benefit, AMPfest 97(Intl. Children's Rights benefit) @ the Whiskey, and more.
Check the Discography for CRITICAL MASS releases.
critical mass, west, ska, berkeley, san francisco, rap, show, track, free, download, rock, mp3, bamboozled, style, live, michael valladares, jeff kamalian, chris barry-smith, moose , uc buu